There are times when you would like to update what's inside the QR codes and change the information, for a variety of reasons. For example, your contact details such as your email address or phone number might have changed. If the QR code is for your business, your office address or information about your services may need to be updated from time to time.

The Visualead platform offers you a way to edit the QR code and update the details in it. This is done through your personal dashboard.

1. From your QR code main dashboard, select the QR code that you wish to update and click "Edit QR."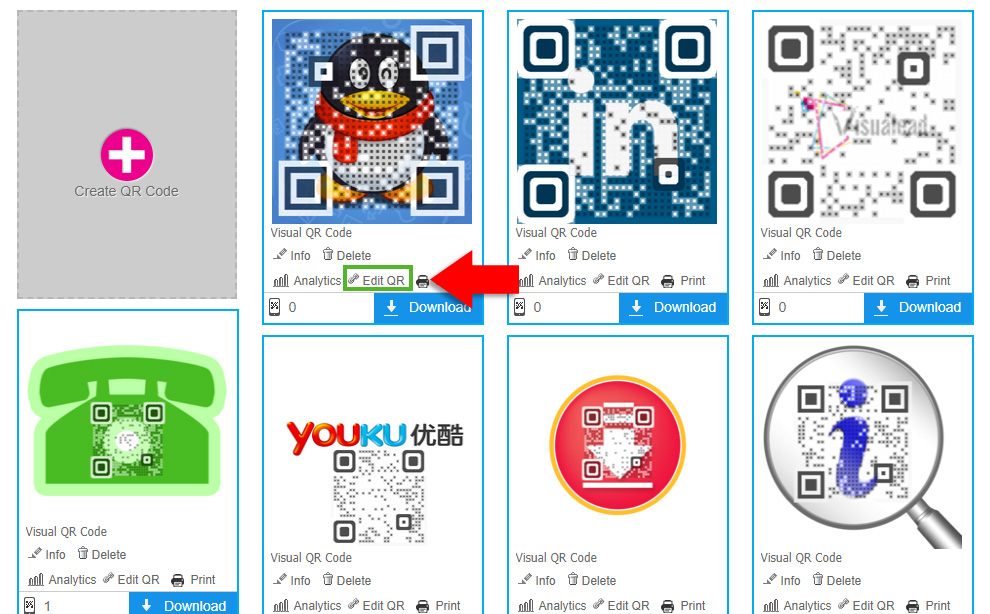 2. You will be redirected back to the page where the QR code fields are located. Change the information based on what you need to update.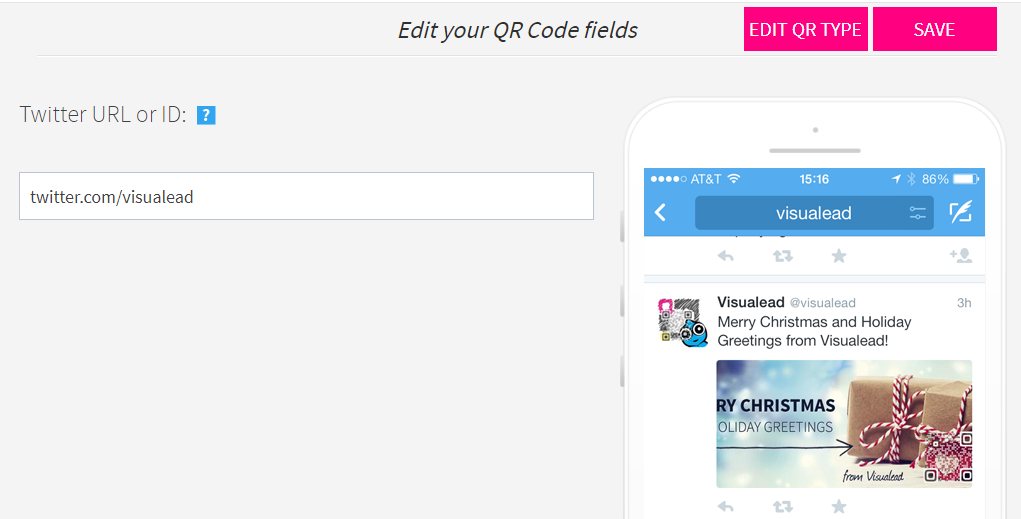 3. You may also choose to update and edit the QR code type. For instance, changing from a web URL to a business page QR code. Simply click the "edit QR type" button. Choose the specific QR code data type, and fill out the fields accordingly.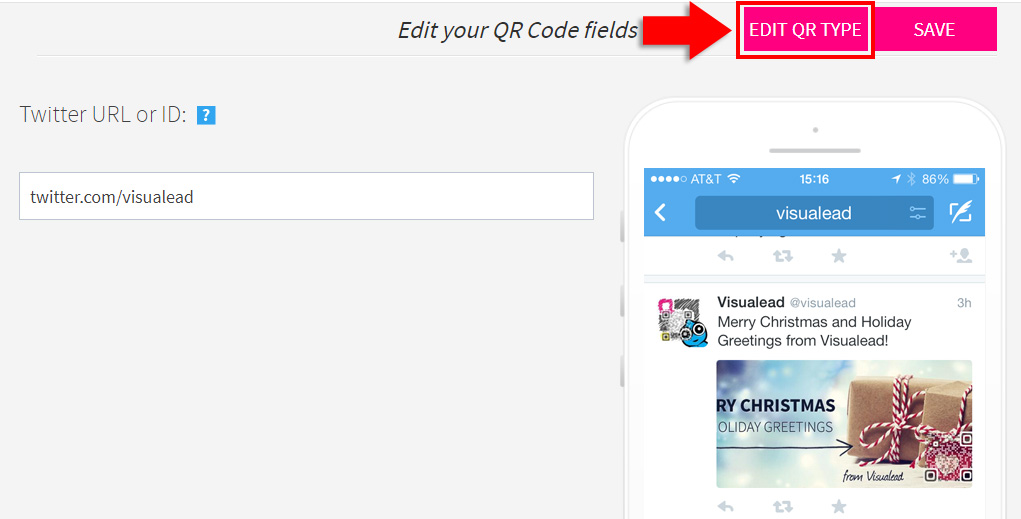 4. After you are done updating, click "Save" and you will be directed back to the main dashboard.